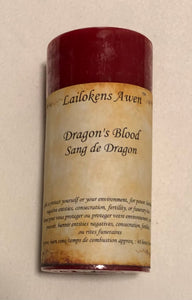 Lailoken's Awen
Dragon's Blood Spell Candle
Regular price
$25.00
$0.00
Unit price
per
Light to protect yourself or your environment, for power, banishing negative energies, consecration, fertility, or funerary rites. Made on the day and in the hour of Mars. Lightly scented Organic, handcrafted 2" x 4".
The people who craft these candles (made in Canada) really love what they do, and put so much love and energy into their craft.  They are vibrating with positive energy! 
Made in Canada by Lailokens Awen
Note: Little Bit O'Magic sells all spell candles and spell ritual kits as a means of entertainment only.  In no way do we guarantee the outcome of any spell work.
---