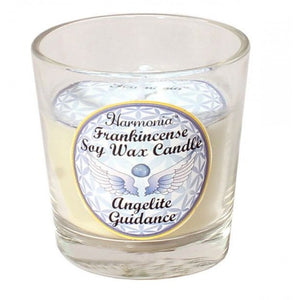 Harmonia
Angelite Guidance Soy Candle - Frankincense
Regular price
$4.50
$4.50
Unit price
per
Votive style candle crafted of hand-poured natural soy wax, scented with genuine Frankincense oil, and sprinkled with Angelite gemstone dust.
Frankincense is wonderful for cleansing of negative energies, purification of your sacred space, and for creating a harmonious atmosphere. Angelite is believed to help us connect to the Divine, angelic energies and our higher selves.
Approximately 3" tall, reusable glass holder.
---